Thermal Imaging with Flir Infrared Technology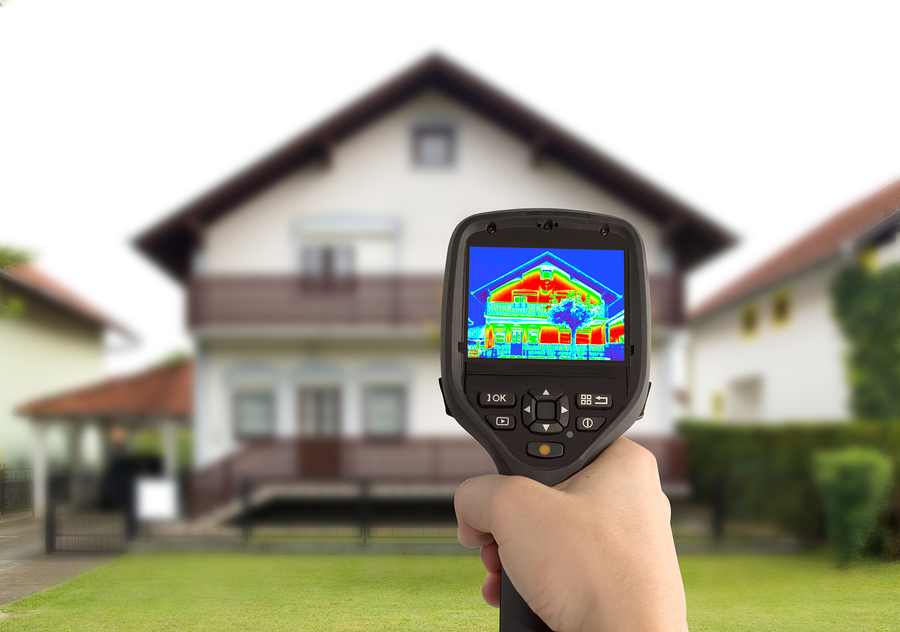 Avoid Homebuyer Nightmares: Infrared Technology Allows Us to See Much More During Your Inspection!
Peak Home Inspection is redefining inspection standards in Utah with FREE thermal scan on all Home Inspections.
Nobody likes "surprises" when it comes to their home; especially when there is a "BIG" dollar amount attached to those unexpected "SURPRISES"!
With Thermal Imaging Technology, we're able to help protect you against hidden problems and/or damages, no matter if you're the seller, the buyer or even just a complacent homeowner looking to make your home as efficient as possible.
With Infrared Imaging, we're able to see what other Utah home inspectors can't:
Potential internal structural problems
Moisture (which can lead to the development of mold)
HVAC duct work leaks
Displaced and/or missing insulation
Plumbing and roof leaks
Electrical hot spots that can lead to house fires if not corrected
Heat loss and cold air infiltration in walls, ceilings, floors, doors, and windows
We're able to provide you with a more thorough home inspection when buying or selling your home. We're also able to save you money by accurately identifying the source(s) of any underlying issues (eliminating any destructive work to find the source), and determine any areas that could be more energy efficient within your home.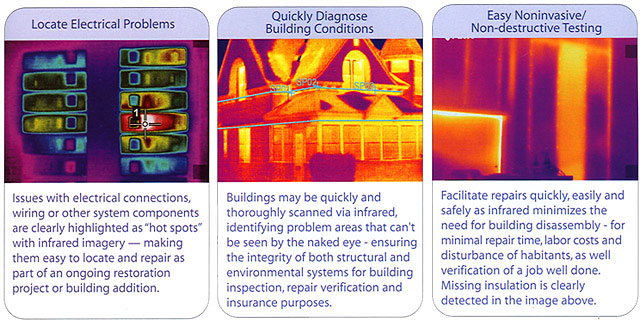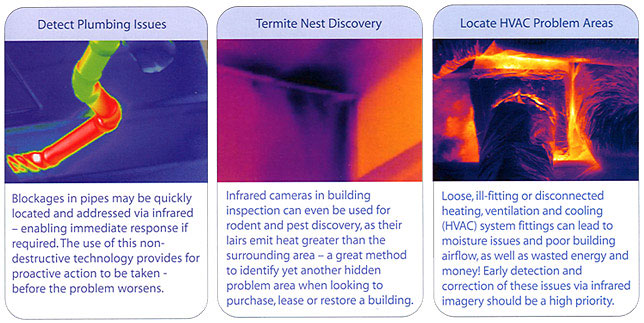 We serve all of follwoing counties: Salt Lake County, Weber County, Davis County, Summit County, Box Elder County, Utah County.